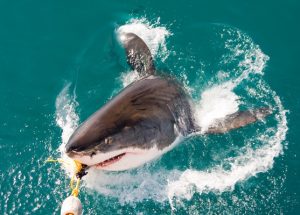 More than 15 shark species exist off the Florida Coast. Don't let what the movies depict scare you, though, as you're more likely to be hit by lightning or get injured by fireworks than by a shark. Learn a handful of fun facts about Floridian sharks from your Daytona Beach shark fishing experts – just read on!
Daytona Beach Deep Sea Fishing With Sharks is Safe
Are you planning to venture out on one of the Daytona Beach fishing charters, but you're scared and excited at the same time? Bear in mind that you're 45 thousand times more likely to get in a car accident on your way to the beach than to get attacked, injured, or killed by a shark in Florida. Daytona Beach deep sea fishing and Daytona Beach fishing charters are dedicated to safety.
What To Know About Nurse Sharks When You Rent A Boat New Smyrna Beach
The nocturnal, passive nurse shark is the most prevalent in Florida. You have a decent chance of seeing one of these sharks napping on the seafloor beneath a coral ledge if you go deep sea fishing or rent a boat in New Smyrna Beach. Nurse sharks, despite their slow appearance, slurp up bottom-dwelling invertebrates with incredible speed in their bellows-like mouths. Spiny lobsters and other crustaceans, small stingrays, sea urchins, squid, and bony fishes are their primary food sources at night.
Understanding Sandbar Sharks on Fishing Charters New Smyrna
Sandbar sharks are named for the sandy areas where they mainly lurk, and are found aplenty in the fishing charters in New Smyrna. The enormous initial dorsal fin, large pectoral fins, and mid-dorsal ridge distinguish the sandbar shark. Crustaceans and little bony fishes, make up a sandbar shark's diet.
What To Know When You See Black Nose Sharks on a Daytona Beach Dolphin Tour
The Blacknose shark's body is greenish-gray in appearance, with a white/yellow belly. It bears a black mark below the snout, the caudal fin upper area, and dorsal fin edges, earning it the nickname "black nose shark." Pinfish, porcupine fish, boxfish, pufferfish, anchovies, and even octopuses are all eaten by blacknose sharks. See these amazing creatures and more during a Daytona Beach dolphin tour.
Meet Lemon Sharks While Daytona Beach Shark Fishing
The term "lemon shark" comes from the fact that it is yellow. They prefer to dwell close to the water's surface. Lemon sharks rely on the magnetic sensor in their nose to attract prey and find others to mate with because they have weak eyesight.
Lemon sharks eat little prey that doesn't have much of a fighting chance. When there isn't enough meat to go around, the lemon shark will consume mollusks and crustaceans. Because of their small size, they don't require a significant amount of food and may go for long periods without eating. See these while doing some Daytona Beach shark fishing and utilizing the Daytona Beach fishing charters.
A day out on the water in Daytona Beach and New Smyrna Beach can be an exciting adventure, and the more you know before you go, the better experience you will have. When you're ready to have an exciting expedition on the water sightseeing or fishing, give us a call!