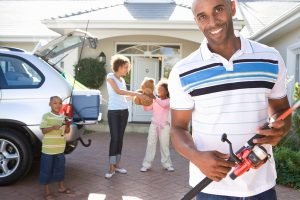 Dress for Success
Cruising across the open ocean waters means exposing yourself to unpredictable weather conditions, so first – and perhaps most importantly – you must dress for all weather types. The Florida sun brings blanketing warmth, so light clothing such as shorts and a t-shirt will keep you as cool as possible while sunshine beats down on you. Headwear is important, not just for keeping your head cool, but also for keeping the sun out of your eyes. On that note, every fisher will need their own sunglasses! The water is a massive reflective surface for the sun, meaning lots of glare all around you. Lastly, a waterproof jacket is highly recommended to keep you dry from the inevitable sea spray.
First Aid Preparedness
Motion sickness is the real deal and many folks underestimate its impact, especially those who are inexperienced on a boat. Additionally, fishers may find themselves exposed to minor cuts and grazes during operations while aboard their fishing trip. Many charters come equipped with first aid kits, but we recommend bringing your own essentials. This includes over-the-counter pharmaceuticals like Dramamine to combat seasickness, hand sanitizer to wash the fishiness off your hands, and bandages to cover up any unforeseen cuts. Also, be absolutely certain to stock up on sunscreen and lip balm to protect your exposed skin from getting lightly roasted.
Food and Drink
Deep-sea fishing, though exhilarating, is an exhausting activity. The physical effort required combined with the heat and sunshine mean that a toll will be taken on your body, so packing water and food is necessary to stay lively. Staying in direct sunlight for so long dehydrates the body, so drinks like alcohol are permitted, but water is encouraged to prevent sickness. Also, bring along enough food for the amount of time that you're planning to stay out on the water. Foods that are big on carbohydrates will keep your energy topped off, and proteins will help your fishing charter meal feel more filling. Your food is what will keep your energy high, even after hours of fishing.
Personal Storage
Do not hop aboard your next fishing charter until you have a waterproof bag, or other method of storage, with you. We strongly suggest bringing miscellaneous items, such as a camera to capture all your priceless memories, but it would not be safe without waterproof storage to keep it safe from the ocean conditions. Additionally, bringing along a backpack or some other method of personal storage will give you the means to keep tabs on all your essentials, including the aforementioned first aid and food. If you end up not needing certain things, like a rain jacket, stow it away worry-free in your own bag.
Now that you know what to bring, join us on any of our incredible fishing charters through the waters of Daytona Beach and New Smyrna Beach. We offer a wide array of options, including inshore and offshore trips, that are suitable to anyone's preferences. Browse our selection online to find the best fishing charter for you and prepare to set sail with Captain Daddy on a trip that you will never forget!