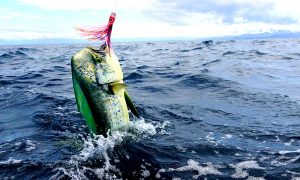 If you are looking for a fun day of fishing, Daytona Beach fishing charters offer everything you are looking for. In Daytona Beach, locals and visitors can choose from both inshore and offshore fishing, so which one is right for you? Read on as we weigh the options!
What's the Difference Between Inshore and Offshore Fishing?
You may not know the terminology if you are new to fishing. In general, offshore fishing, sometimes called "deep sea" fishing, is fishing beyond 30 meters deep and takes place further away from the shore. Inshore fishing, sometimes called "bay fishing," occurs closer to the shore and in shallower waters.
It's easy to get started Inshore fishing, and it doesn't usually take a lot of travel time to find a comfortable spot. The only downside is that you may not have access to as many fish species as you would in deeper waters.
Offshore fishing can be fun for beginners but is particularly appealing to skilled fishermen looking for a big catch. Daytona Beach offshore fishing trips can last eight hours or longer, and you'll have access to many different fish species.
Inshore Fish Types
Only certain fish species come close enough to the shore to get caught during inshore fishing adventures. The following are targeted species on inshore trips:
Redfish
Flounder
Pompano
Snook
Trout
Snapper
Tarpon
It is not uncommon to catch a variety of these species during a single trip!
Offshore Fish Types
Offshore charters give you access to a greater variety of fish. Depending on the length of your charter, the following are targeted species on offshore trips:
Sailfish
Wahoo
Cobia
Grouper
Snappers
Triggerfish
Seabass
Kingfish
Barracuda
In addition to these species, offshore charters also provide access to dolphin (mahi mahi) and shark fishing.
Daytona Beach Fishing Charters
Daytona Beach offers world-class fishing for both the beginner and the skilled fisherman. With great weather and so many different fish species, you'll find exactly what you're looking for during a day of Daytona Beach fishing. And with the right fishing charter, you'll experience will be exactly what you're looking for!