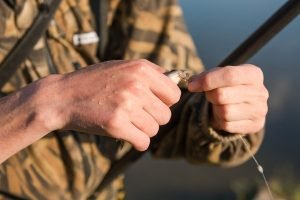 Whether you're a long-time inland angler who's comfortable fishing lakes and streams or you've never cast a line before, you may be enamored with the idea of trying offshore fishing. What's not to like? You're out on open water, enjoying ocean breezes, and there's a chance you'll return with an impressive and tasty haul at the end of the day.
With that being said, you'll want to make sure you understand what offshore fishing entails, so you can properly prepare for your trip and ensure a safe and fun excursion. What should you know about offshore fishing before you embark?
The Weather May Change
The sea has been called a cruel mistress, but with so many days of sunny weather in Florida, it shouldn't be difficult to find a good time to book a Daytona Beach fishing charter.
Still, you always want to be prepared for possible changes in weather conditions. Wearing layers ensures protection from sun, wind, or rain, with the option to pare down if the weather is nice.
You'll Likely Learn New Fishing Techniques
Charter boat captains aren't there to teach fishing 101, so you should show up with some basic knowledge of how to bait a line and use a rod and reel, for example.
With that being said, deep-sea fishing is definitely its own style, so you'll want to pay attention and ask plenty of questions. You could learn a lot and significantly improve your chances of hooking and reeling in some beautiful mahi-mahi or marlin.
The Right Daytona Beach Fishing Charter Will Handle a Lot of the Details
A successful offshore fishing trip requires not only the right equipment (rods, reels, etc.) but also knowledge of fishing lanes, currents, and hotspots where certain species are likely to be found. A local charter service will provide everything you need on a private boat for your group, so all you have to do is cast your line and wait for a nibble.