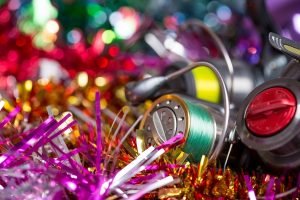 As this historic year – infamous for a number of reasons – winds down, the dawn of a new year brings with it optimistic resolutions for so many. 2021 will bring a fresh slate of opportunities to cast a line and we are already looking forward to our goals for angling in the new year. Continue reading to find our professional fishing resolutions for the coming year and learn how you can improve your game, too.
Keep It Simple
Professionals may thrive at several fishing techniques but for regular anglers, it is much more difficult to perfect the craft. Rather than complicating your time by practicing multiple fishing techniques, try to designate a select few areas and hone those skills. Some professionals advise that being too versatile can be a hindrance. Keep it simple and focus on the basics by practicing the techniques you are most confident in! A jack of all trades is a master of none, but you can improve your skills as an angler by practicing what you are best at.
Master a Species of Choice
Take a look through all of the species of fish available to you in your fishing grounds of choice and pick one to become an expert in. Different species will react to different baits, live in different parts of the water, and resist your reel differently. By choosing a specific species of fish to research and hunt, you can experience greater success on the water. Learning how and why fish behave the way they do will help you increase your catch rate, plus you will have the ability to show off to friends by racking up catches for your species of choice.
Fish the Roads Less Traveled
Anglers are trained to spot fishing spots that look good and avoid the ones that don't. Because of this, all the best-looking spots to cast a line are hit by everyone. Make a conscious effort to spend more time angling in the fishing grounds that are less popular. Though they may not appear as fruitful as other spots, they will certainly have less pressure applied to them than the more popular fishing grounds and you never know what you might find there.
Exercise on Your Off Days
Fishing is more demanding than some people may realize because so much of this sport involves waiting patiently for a bite. If you try to go into a day of angling on the water without the proper conditioning, you are going to feel the consequences of that in your arms. Try to commit some of your off time during this coming year to exercising and strengthening your arms and legs so that the next time you hit the water, you can impress your friends with the ease that you reel in catches.
Rent More Boats
Are you looking for more ways to get into deep sea fishing? Try any of Captain Daddy's Daytona Beach fishing charters, angling through the waters of Daytona Beach and New Smyrna Beach. Our inshore and offshore charters will carry you to different and unique fishing grounds, with different targeted species to battle with and reel in. Contact us today to learn more about our many fishing charters, and also ask about our exclusive dolphin tours and even shark fishing trips! Browse our selection online to find the perfect charter for you and prepare to set sail with Captain Daddy on a trip you will never forget.